let's give energy to solidarity
We are a creative and passionate group of people who believe in solidarity and the possibility of improving things.
Our mission is to support the development and innovation of non-profit organizations and corporate philanthropy.
This is why we offer strategic consulting services with high added value.
Atlantis was created to support organizations in their daily challenges and offer innovative solutions and ideas, capable of providing excellent results.
Atlantis acts simultaneously in 4 strategic areas: Fundraising and sustainability, Communication and awareness, Development and change, Organization and efficiency.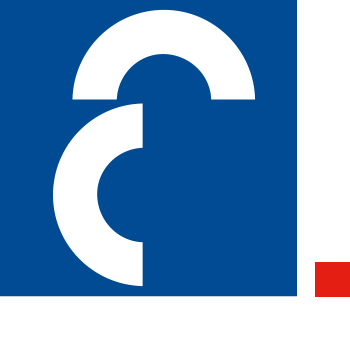 There are many reasons, let's try to tell you about them.
The first: we believe that those who work in the "social" sphere are people with great courage, able to imagine worlds that are not there (yet) and eager to redesign borders, to plot new routes. Just like Atlantis.
Because we think that to change things we have to go really deep, without fear, because that is where the best solutions can be found.
Because we at Atlantis always want to work "in the shadows" and let our customers emerge.
Because that was the name of the NASA space shuttle, and look how much progress that made.
Because we love the sea, and we hope it will always give us strength and inspiration.
Because it is Latin, but is also written in the same way in Italian, English, French….
Because Atlantis takes us back to our childhood and stimulates our imagination.
And because we simply like the name!
Respect – We work with the primary objective of improving the performance of our customers while respecting all those involved in our work.
Sharing – We are committed to sharing the social mission of our customers and pooling our knowledge beyond any profit logic.
Honesty – We are committed to always telling the truth in the face of customer demands and developments in our work. We do not do everything, we cannot solve everything.
Added value – We always want to offer added value to our customers. Concrete, effective, truly improving solutions that can make a difference.
Innovation – We always ask ourselves how best to do our job, comparing ourselves openly inside and outside, taking inspiration from success and excellence, to grow day after day.
Merit – We promote the creation of our work team based on rigorous and competitive selection criteria, with the aim of rewarding and enhancing the talent and competence of its members.
Tutto lo staff di Atlantis Company impegnato nelle attività di raccolta fondi e comunicazione si ispira ai seguenti standard di comportamento:
garantisce la massima trasparenza e correttezza nei confronti del donatore favorendo e implementando l'adozione di questi principi all'interno delle organizzazioni per le quali lavora;
si impegna a lavorare in modo efficiente affinché nessuna risorsa investita dall'associazione e devoluta dal donatore vada sprecata;
rispetta la privacy dei donatori e la riservatezza delle informazioni raccolte nell'adempimento dei propri obblighi professionali.
stimola le organizzazioni alla realizzazione di rendiconti annuali economico-finanziari e sociali al fine di creare un clima di fiducia e di buone pratiche nel terzo settore e nella filantropia d'impresa.
rispetta la libera volontà dei donatori evitando di indurli a donare con eccessive sollecitazioni e pressioni; rifiuta inoltre l'utilizzo di strumenti e campagne pubblicitarie ingannevoli, non veritiere e lesive della dignità della persona, con particolare attenzione ai bambini.
"Whatever You Can Do, Whatever Dream You Can Dream, Start. Audacity brings In Itself Geniality, Magic and Strength. Start Now."
Goethe